Last night we managed to squeeze 10 people into our tiny living/dining room, and around our even tinier dining table. Usually Lucas holds a big party/dinner for around 25 people in his parents' house in the mountains, but this year he decided he wanted to do things on a smaller scale.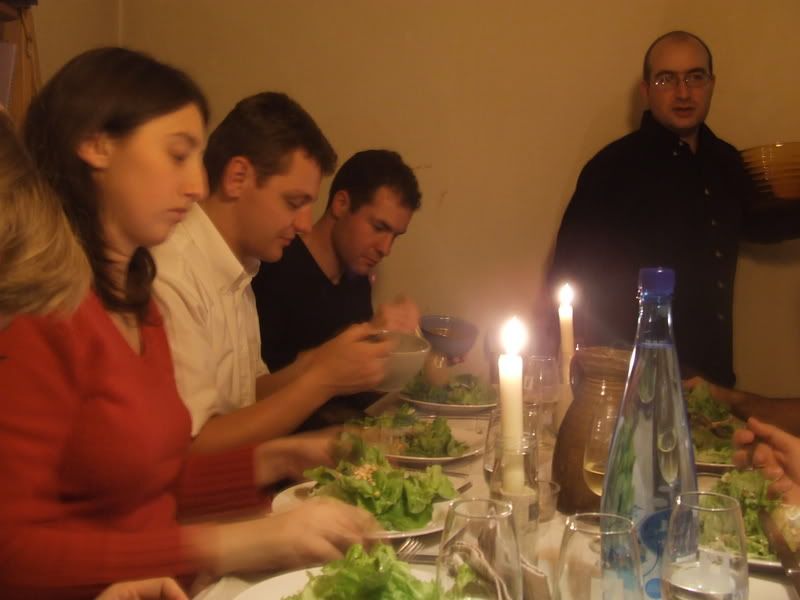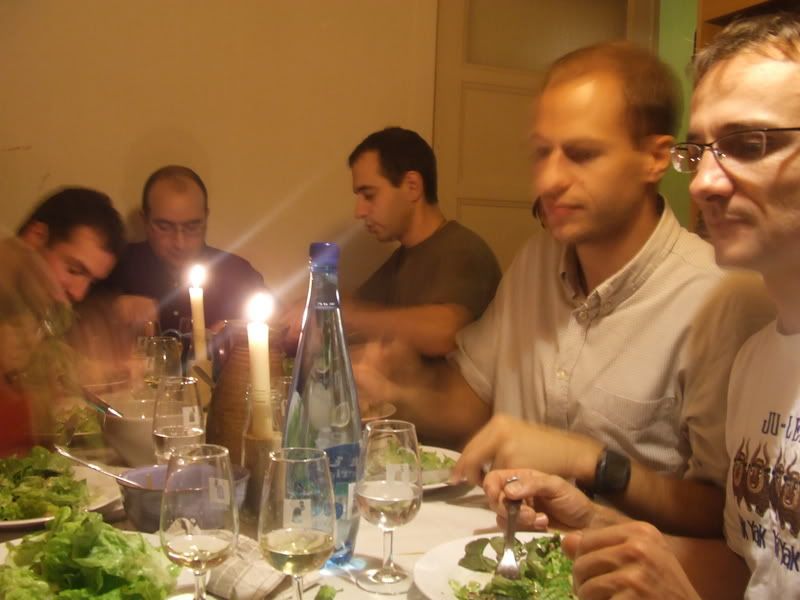 The main dish was his salmon, mango and apple casserole, a dish he conceived while we were still in the US, and the one he claims he used to seduce me (it's true - I live in France because of a fish dish!) Amid all the laughter, good conversation and fine wine some even found time for party games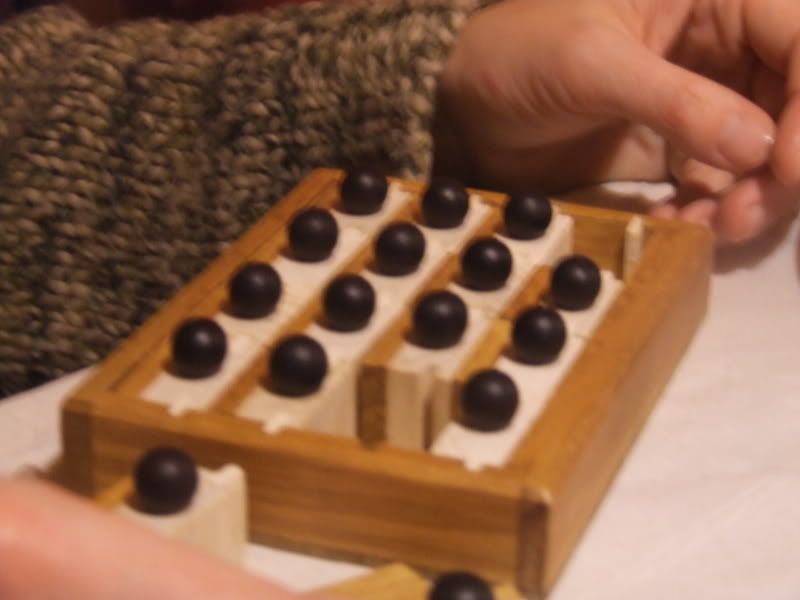 There were gifts of course. Mozaique really appreciated all the wrapping paper.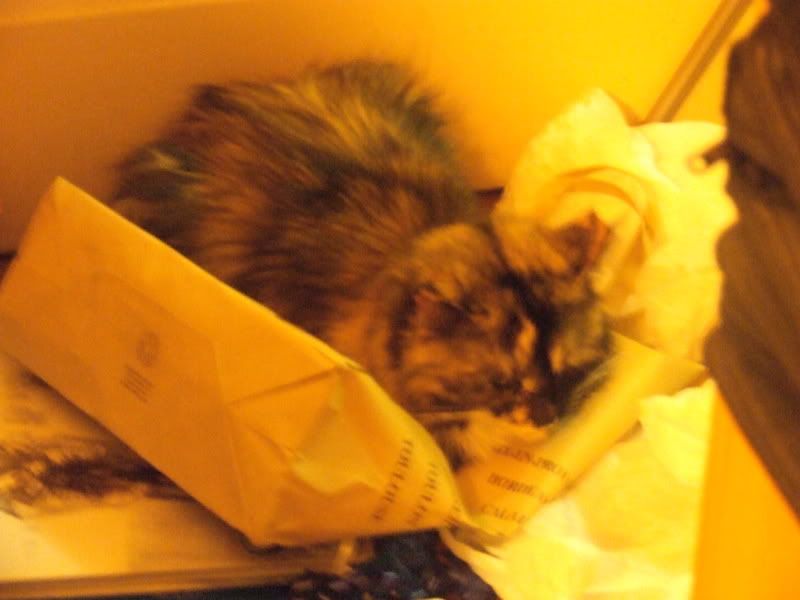 And now the mad rush to Christmas can begin. We're getting our tree tomorrow night. I'll probably spend most of the day getting all the ornaments ready. I can't wait!