We got word today that the apartment we looked at, fell in love with, and applied for will be ours come January 1st! I'm so excited! I'm trying not to think about what this actually means i.e. having to pack and move furniture. But all that in good time.
Soon after I wrote about
having to move
we heard from a close friend that her cousin was looking for somone to take over his lease from January. Based on part of the description he gave Lucas (the bedroom is small and doesn't have a window) I immediately discounted it. Only 1 bedroom, a small one at that and
no window???
Hello, I'm from the Caribbean, there's nothing worse in my eyes than a dimly lit room. I've already managed to cure Lucas of the odd French habit of closing the shutters, (why would you want to block out all the light?) I'm certainly not going to move into an apartment with a dark bedroom. With my mind already made up and ignoring the positive asset of a large living room, I disgruntedly agreed to go see the place, if only as a way to launch ourselves into the search.
That night it was all we talked about. We went back the next day to get a second look and take some measurements. And decided to take it. True, the bedroom is smallish (and it's only
one
bedroom) but no smaller than our current one. True, it doesn't have a window - but it opens directly onto the living/dining room and the hallway, which are well lit, so problem solved, we just don't close the doors, and we hit up Ikea for great lighting. True there's no second room to use as a scraproom - but the current tenants have installed a loft bed and my scrap space can go under it (remember, great Ikea lighting, not to mention furniture). None of those negatives come close to outweighing the numerous positives:
High ceilings and 10 square metres more surface than we have now

Two large cupboards in the living room with ample storage for books, CDs, DVDs, general junk etc.
A large bathroom with a

tub

y'all! That alone was almost enough to seal the deal for me after dealing with a tiny shower stall for three years
A decent sized kitchen with a proper sink i.e. not a shallow porcelain thing that gets filled with just two plates and 2 glasses, but a stainless steel twin sink with a real faucet
A "real"(as Lucas put it) water heater so that one can actually have a hot shower while the other is washing dishes (darn that means no more excuses!)
It's on the ground floor, so no more walking up 5 flights of stairs with heavy bags of groceries (and maybe, just maybe the mailman will actually deliver my packages to me now?)
There's a wine cellar (a neccessity when you live with a wine connoisseur)
Oh did I mention the fireplace? A

fireplace

people!!! With a mantel where I can put photos, candles, my scrapbook art. If you wanna make an island girl happy in a temperate country just make sure she has a fireplace
Double-glazed windows and a proper heating system - not the throwback to the 50s thing we have now that overheats the entryway while the bedroom is covered in frost
It's just around the corner from the metro, Lucas can be at work in less than 30 minutes, and I can be at Lucy's place in about 15
It's within our budget
The neighbourhood is very cool, it's the city but it's like a village within the city. And parking on the street is free.
Our neighbours will include an artist, a musician and a photographer

But the thing that sealed the deal hands down was the garden. We're not talking your typical tiny city garden, but a full fledged one with space to grow vegetables even.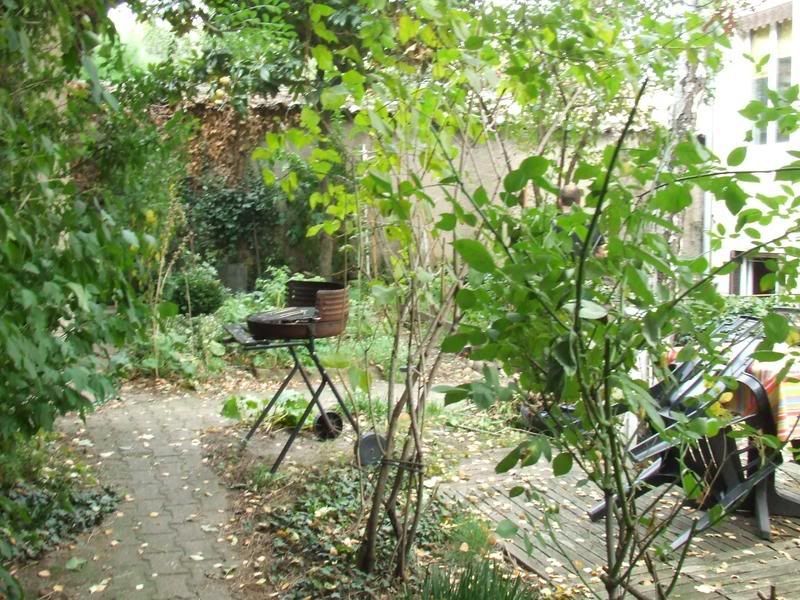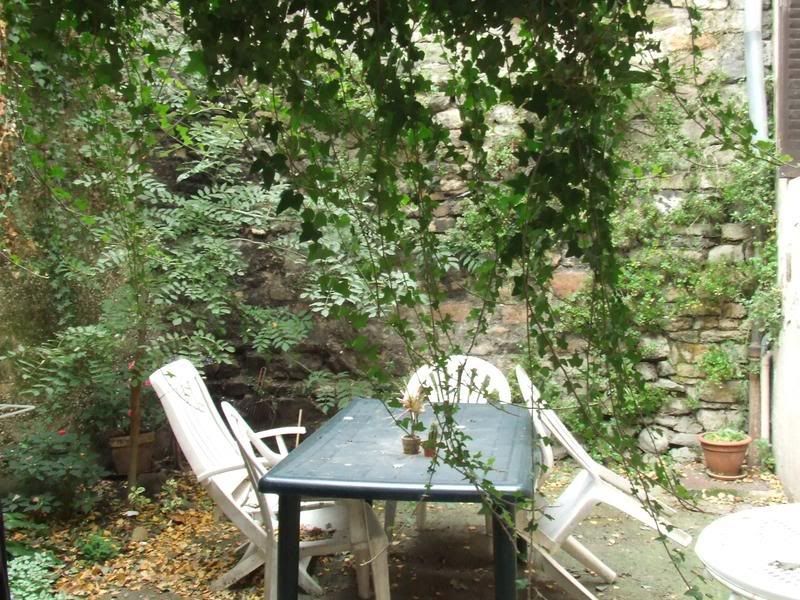 We're already planning all the barbecues we will have come Spring and Summer. Mozaique will be incredibly happy - the garden of this building and the neighbouring buildings are interconnected with no access to the street so she will be safe. I can finally have a successful herb garden (well, maybe). And if I feel claustrophobic during the day in the bedroom with no windows, all I need to do is go sit outside with a cup of coffee and a book.

Which reminds me, I think the time has definitely come for wireless internet.