I can't believe it's Friday already. I have totally been in the scrap zone all week, lots of creativity going on over here! Here are a couple layouts that I've done.
Brief story of our engagement and wedding dates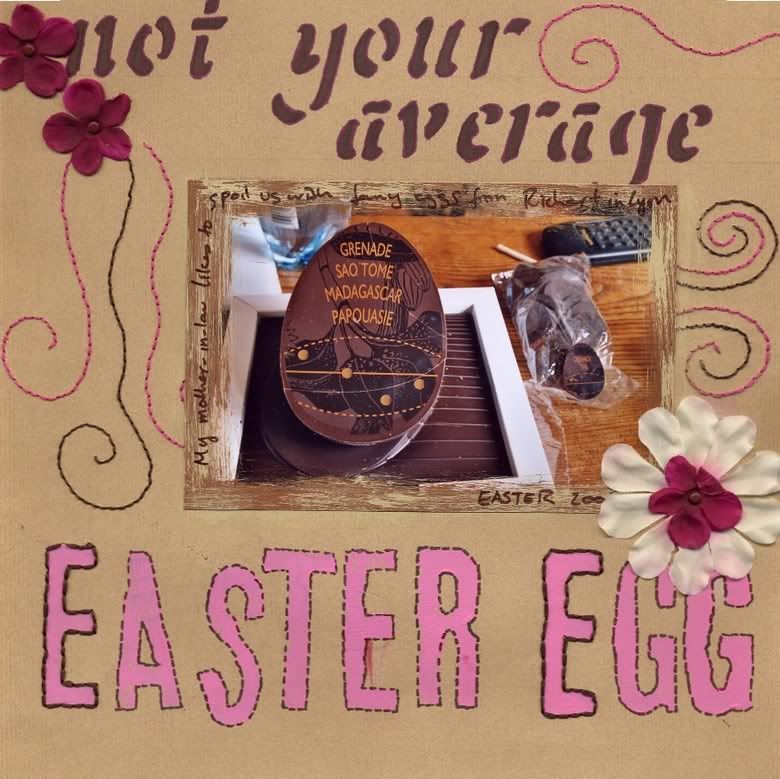 My mother-in-law treats us with fancy chocolate eggs every Easter
The first one uses items that I got in a swap, specifically the tag and slidemount. But the design and general idea is all me. For the second one I decided I wanted to try some hand stitching. Mind you I used to hate embroidery when I was forced to do it, and I have to say I'm glad that I learnt it all those years ago. I'm into that gypsy look now, I'm not sure how well I succeeded in capturing it, but it's not bad for a first try. Right?