True, I agree completely. And yet, sometimes things make me really happy. Look at this cute little machine for instance. Our latest aquisition and a huge leap forward. This thing prints photos like a dream. They weren't joking when they called it a personal photo lab. I can't tell the difference between the pics I print and those that were processed.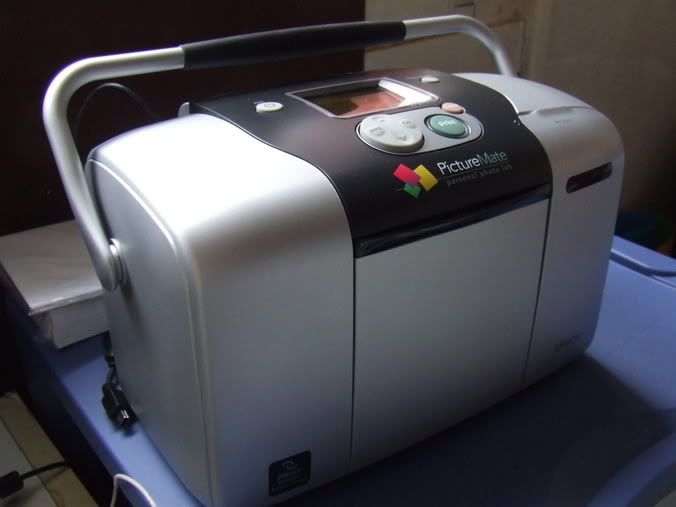 Now instead of having to sift through the 1000+ photos (that we have taken since we got the last piece of technology), in order to decide which 200 or 300 we want prints of, I can easily pick and choose whatever photos I am in the mood to scrapbook, or have an idea for. Heck now I can have an idea and then take the photos to scrap!
Another good thing: the lovely Karen of Chookoloonks and BloggingBaby fame, who is now the Caribbean Editor on BlogHer, featured me and that layout I was nervous about in one of her recent entries. She said she was humbled to see my work. Well I was extremely humbled (not to mention flabbergasted) to see myself up in print on another blog. Thanks Karen! Check out Karen's blogs, she is an extremely talented lady.