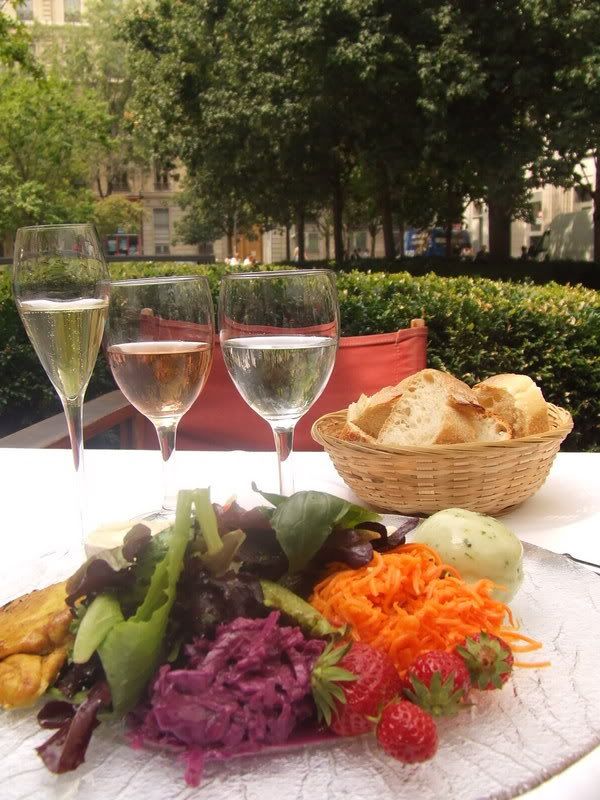 Mum and I made plans to meet
Lucy
for lunch in Lyon today. We wanted to go the l'Arbre
à
Thé, a quaint and cosy cafe and
Salon de Thé
, but they were closed. So were our second and third options (this is very likely to happen on Mondays in France, even more so during August!). We were already running late so decided to just meet at the metro stop and then try to decide where to go. On her way to meet us Lucy spied an outdoor cafe with a daily special that she said looked enticing, so we agreed to try it.
I couldn't tell you the name of the cafe if you put a gun to my head, but the meal was a complete delight. We all took the daily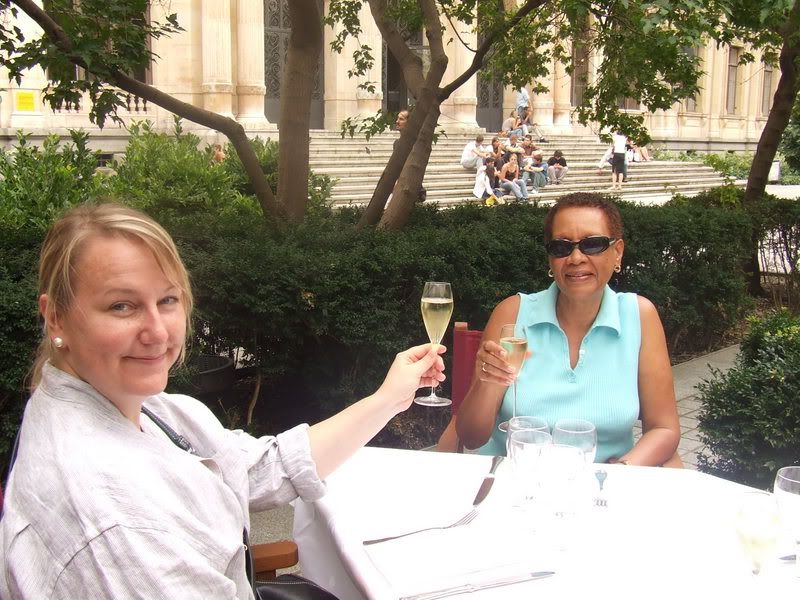 salad plate special. It was almost too beautiful to eat. In the process of ordering Lucy mentioned that this was my Mum's last day in France, and a few minutes later the waiter returned with three flutes of champagne for us (on the house) to toast to that occasion!
The salad consisted of various types of lettuce, a cabbage slaw, a celery root slaw, carrots, spicy chicken fillet, goat cheese, cucumber sorbet (very refreshing!) and strawberries. We ordered a nice rose to go along with it, and after that and the champagne we left very happy and satisfied customers!