Last Friday I woke up to this blanket of fog covering the neighbourhood. In French they call it
grisaille
- it means greyness or bleariness - and it is the word I most dread hearing in the weather forecast. I can deal with cold (sorta) but cold
and
grey? It's enough to make a girl stay in bed all day long. But we were lucky. A couple hours later it cleared out to a sunny day and I was motivated enough to head into Lyon to do some quick (and late) Christmas shopping.
I could really feel the spirit of Christmas as I went around - the hustle and bustle, the decorations, the chill in the air (ha!) - and I couldn't help but sing "People making lists, buying special gifts" It put me in a good mood for the rest of the day.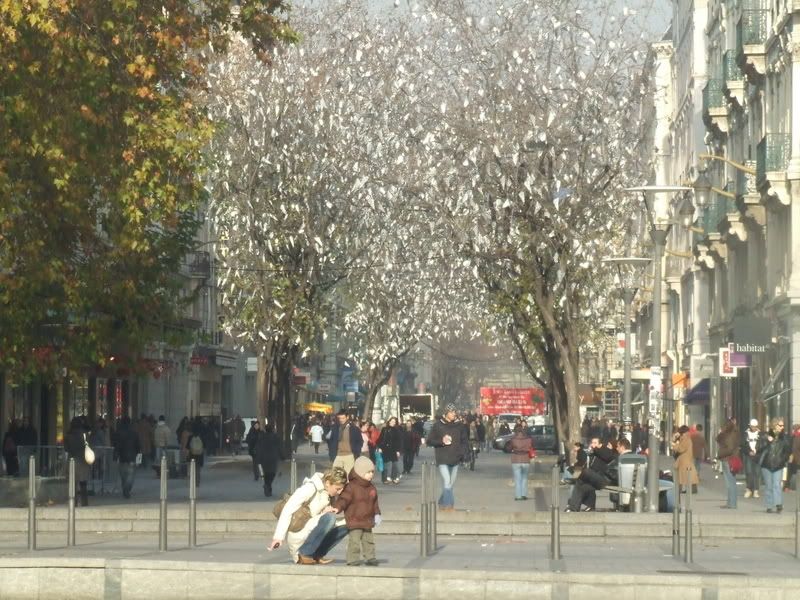 When I got back home I had a special treat waiting for me. My sweet hubby made an
African Pizza
to take to his office Christmas lunch, and made me this heart-shaped version. It was exactly what I needed to cut the cold, not to mention the hunger. (I couldn't find an English version of the recipe, but stay tuned, I'll translate it and put it on my
recipe blog
soon).
After lunch I walked into the
centreville
to collect a parcel at the Post Office. Along the way I noticed these gaily decorated trees and stopped to take a closer look. They seem to be part of a community project, and were decorated by the pre-school students in the area. Very very cool!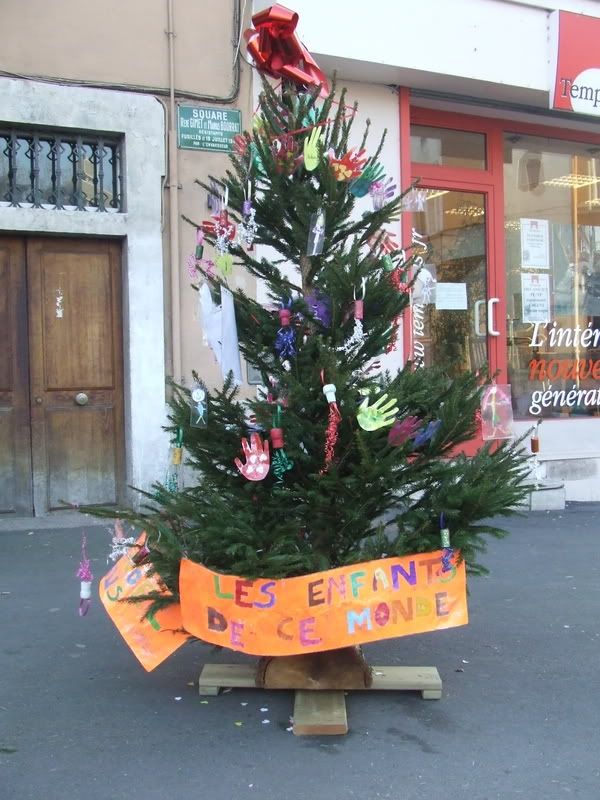 The weekend passed for me in a blur of scrappiness. Lucas was away and I had Design Team projects to complete and submit. I honestly didn't see the time passing, and I barely moved from my desk!
When we went to Ikea last week we bought a couple of Gingerbread House kits. I finally got my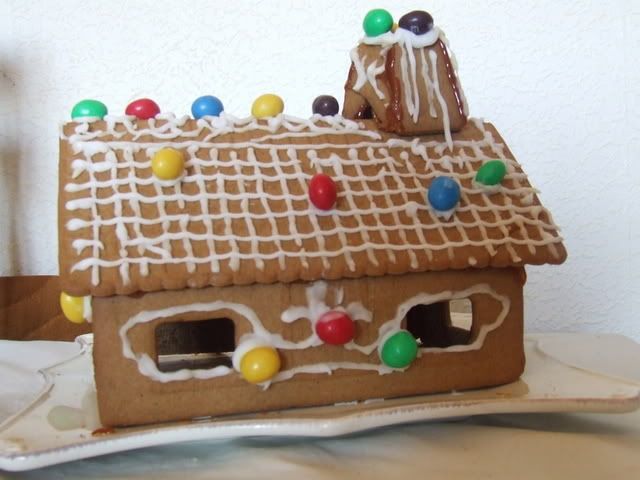 act together and constructed one of them, burning my fingers on the caramel along the way (and eating it as well). It's the first time I have made a gingerbread house, something I've been planning to do for a number of years. I even bought a book of instructions years ago, and never used it. Lucas helped out with the icing sugar, and then I added the M&Ms. The whole apartment smells of gingerbread now! I can't wait to break of bits and eat it up!