The lower half of France, including areas on the Meditteranean, is now covered in a blanket of snow. It snowed all day yesterday. I woke up to snow and when I went to sleep last night it was still snowing. I haven't seen this much snow in Lyon since I've been here. It brings back not so pleasant memories of the storms I experienced when I lived in Massachusetts.

We woke up to the sound of the sidewalks being shoveled and children playing in their gardens. The weekly Saturday market that is held lower down our street was either cancelled, or the farmer's simply couldn't get here. I don't think mail was delivered either (my mailbox was empty so I prefer to think this rather than that I didn't get mail today).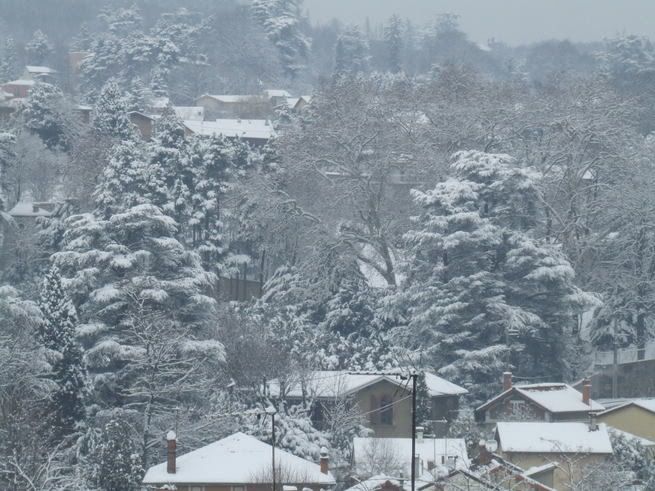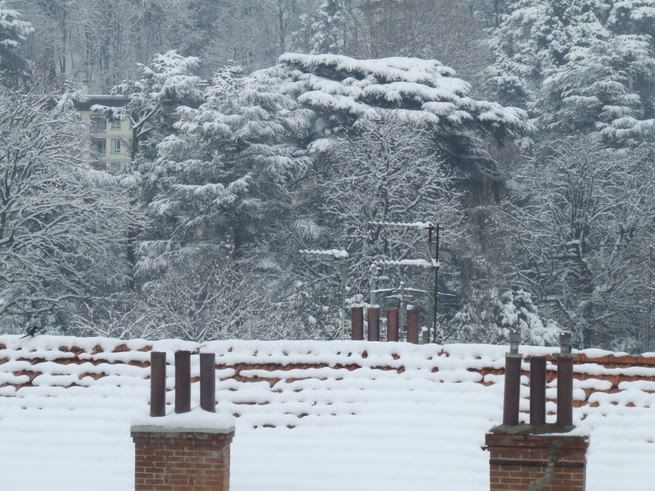 But it's so beautiful to look at from my window. My neighbourhood actually looks picturesque now, a scene you would actually expect to see in France. And Mozaique agrees.