So we had plans to go away this weekend, but unfortunately they fell through at the last minute. We tried to come up with a Plan B - we thought about heading south to Marseille, but our friends there were about to leave on a trip of their own. So we decided to stay in Lyon and act like tourists in our own city. Saturday didn't work out the way we planned because of the weather, quite heavy rain in the afternoon. Our idea was to go into the city and do a photo shoot. Oh well.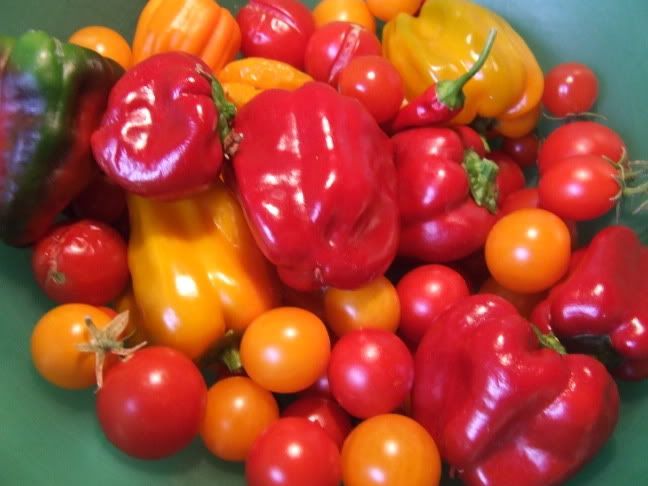 Look at these beauties though, grown on our very own window sill! The red cherry tomatoes are to die for! So sweet and juicy. The orange ones are a bit more tart, which Lucas loves so it's all good. I can't wait for the day when we will have a garden so we can do this on a bigger scale. We have yet to use the peppers but I'm thinking
Ratatouille
for dinner tonight!
Saturday evening we went out to dinner to a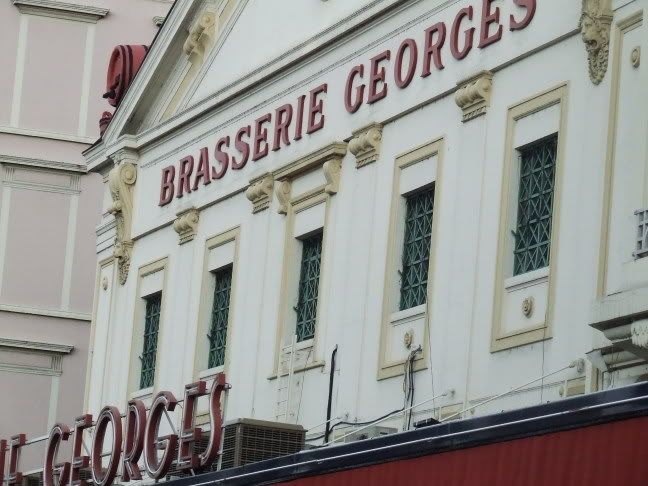 restaurant I have dreamed of going to for a while called the Brasserie Georges. This is a very famous landmark in Lyon. It has been operating since 1836 and is quite famous. The food of course was delicious. I couldn't even eat all of my dessert. That never happens!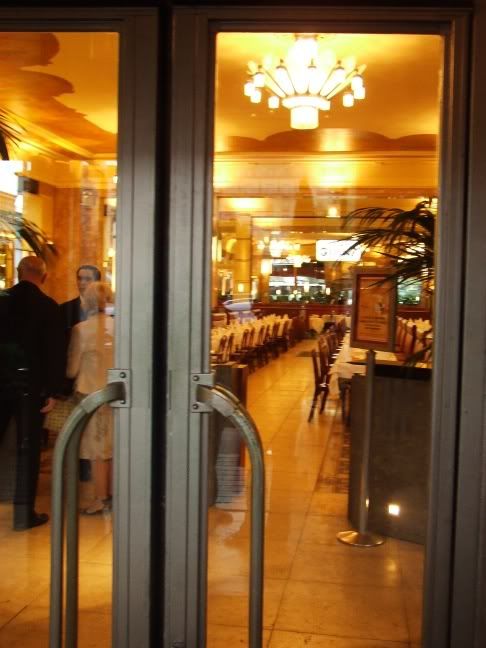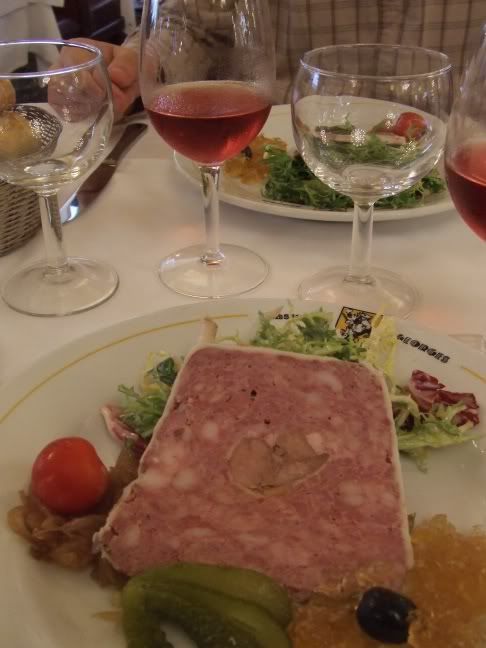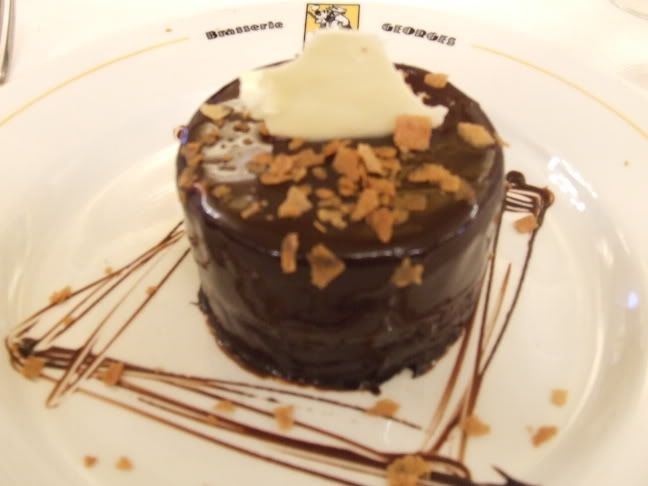 After dinner we went to see the new Miami Vice movie. Not at all what we expected but in a good way. It's not one of those really slick action movies with quick witted repartee. It was actually pretty raw and fairly real. No hard to believe James Bond type gadgets!
A final favourite thing from the weekend was our trip to the farmer's market on Sunday evening. We love this market. We actually have a market right on our street every Saturday morning, but we prefer to drive the 20 minutes or so to the Farmer's Market which is held every evening from 6:30 to 7:30. Part of the reason being of course that we don't want to wake up early on Saturday morning. The other reason is that we prefer to support the farmer's and not the resellers like we find at our local market. We came back with fresh tomatoes, green peppers, plums, grapes, nectarines, yoghurt, apple juice, raspberries..... yum!!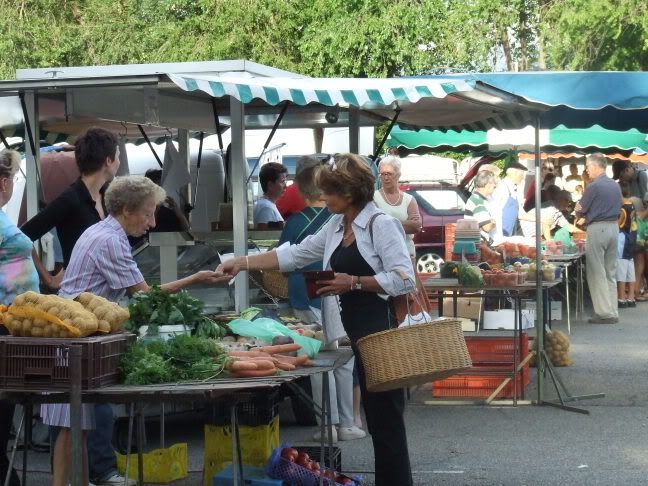 Yeah, life is good.