One of the things that Lucas loves about Grenada is that so many of the place name are French. Before becoming a British Colony in 1783, Grenada was owned by the French, and the majority of names in French stuck.
While we were there last year he regaled us with the real meaning of many of the names of towns and villages. The most famous beach, Grand Anse, literally means Large Handle, no doubt because of its curved shape.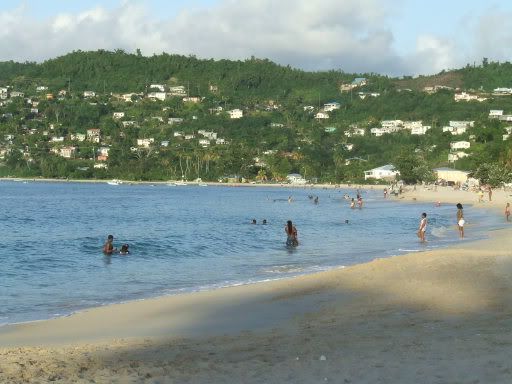 We purchased large scale maps to bring back with us, and he is now happily engrossed in going through and making a list of all the French names.
And of course he's working with soca in the background.