One of the things that I have difficulty with, is finding a way to scrapbook photos that highlight West Indian culture. There aren't many, if any, products out there for this. Sure there are papers and embellishments for tropical vactions, but the West Indies, at least
my
West Indies is so much more than sea and sun. There's the food, the music, the festivals, the scenery and most importantly the people and our traditions.
I am currently trying to do a layout of photgraphs taken when I played Mas in Trinidad's Carnival in 1998. I am getting nowhere. This is the second attempt I am making and I am not at all happy. None of the papers that I try to use are giving me the effect I want. Nothing seems to capture the vibrancy, vitality and excitement of those two days.
So I put a hold on it and have been working on other things. I was inspired by the pages posted
here on TwoPeas
to do a page using the ROYGBIV rainbow order of colours. After giving it some thought I realised that some of my photos from home would be perfect for it and this is the layout that resulted.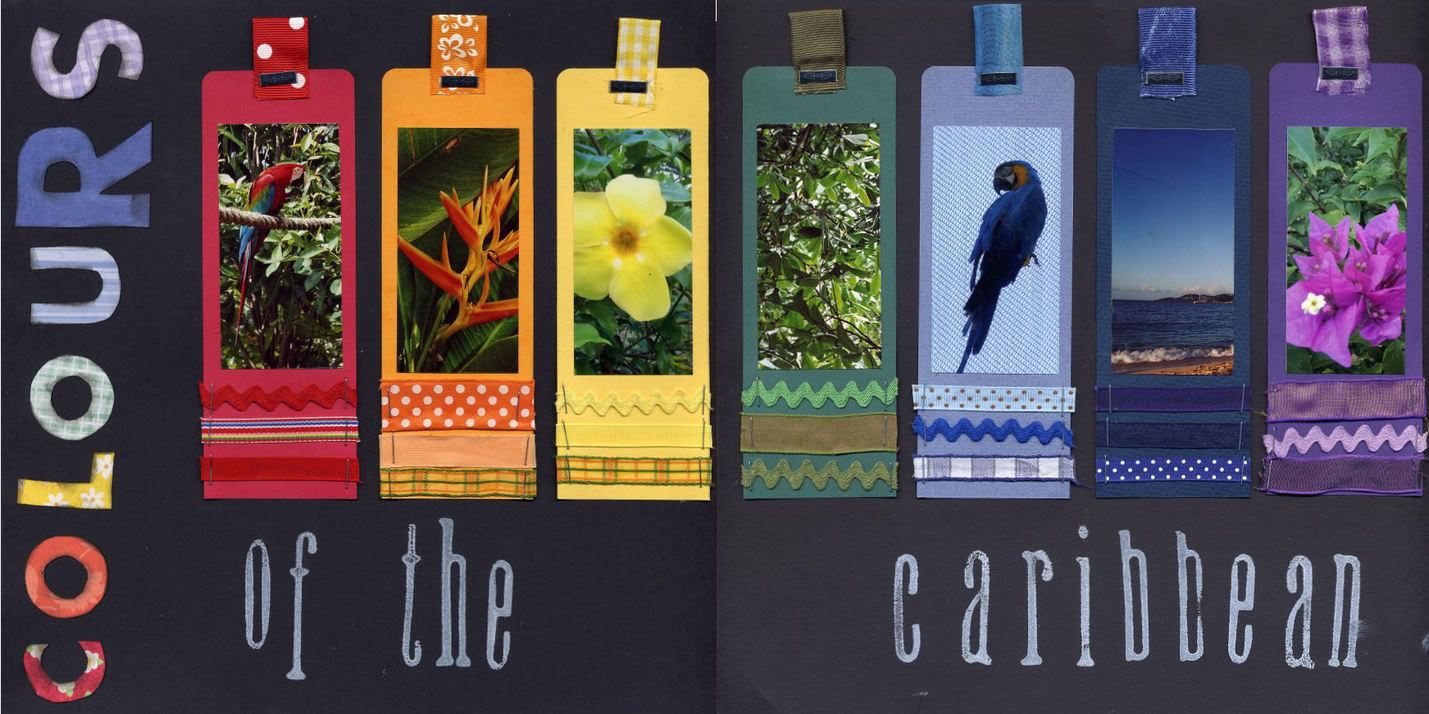 I didn't use any fancy embellishments or papers. Just cardstock, paper scraps and ribbon in the right colours . Thus suggesting to me that probably the best way to scrap photos about my culture and heritage is to let the beauty of the photos shine through and forget all the hype.